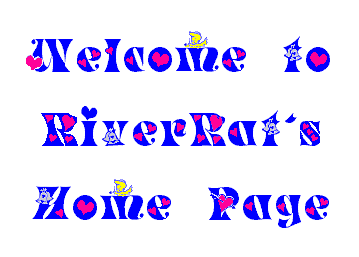 ---
Welcome to the RiverRat's home page, and thanks for dropping by! I'm Becky Ratliff.
I'm still in the process of rearranging the site, which now includes mirroring it to Crosswinds. It may move there entirely, I'm not sure right now. Anyway, if you have trouble finding anything let me know.
| | |
| --- | --- |
| Click here for all my S:AAB pages, including the Fanfic Depot and writers resources | Very limited SG-1 fan page |
---
Craft Projects
My other calling besides writing is crafting. I'm starting an online journal of my projects. If you like crafting too, write me at the mail link below or join me on the Flarer's Fabric Bee mailing list at eGroups.
"Pineapple" designed by Carol Becker, published in Crochet Tablecloth Elegance, booklet #870913 by Annie's Attic. Please click on the thumbnail to see a larger picture. This booklet is apparently now out of print. Annie's Attic now has another book with the same title but another product number on sale for $2.98. All the Annie's Attic patterns are gorgeous, but this one worked up especially well. If you see the edition with "Pineapple" in it at a yard sale or something, it's worth getting.

I started this tablecloth shortly after I had to quit working and finished it in August 2000. This is far and away the biggest crochet project I've completed up until now, and finishing it really feels like quite an accomplishment, if I may say so myself!

I chose Knit-Cro-Sheen cotton crochet thread in Natural and used a size 8 hook. Of all the crochet threads I've tried, I nearly always keep coming back to Knit-Cro-Sheen, unless I need the range of colors available from South Maid.

It wasn't easy to decide whether to keep it or sell it, but I finally decided to put it up for sale. Crochet projects are first of all practical, meant to be used and enjoyed, not stored away.
I have two other crochet projects in progress, a white bedspread made from square motifs and an oval tablecloth in a filet rose pattern in Victory Red. I'm also working on a cross-stitched landscape of a waterfall which is simply the most intricate cross-stitch pattern I've ever seen in my life. Stitching it has been almost like watching a photograph develop before my eyes. I'm a beginner at sculpting with polymer clay (Sculpey and Sculpey III), a craft I just started this summer. I've discovered that I'm no Michaelangelo, but it's really a fun craft. Hopefully I'll come up with something good enough (or ridiculous enough) to photograph. :)
All those things are on the back burner, because right now I'm making Christmas projects. A lot of the people who will be getting those things are on the Internet, so I'll do an update after the holidays. :)
---
---



If you're in the United States and you've won an auction from me, or want to purchase something from my Yard Sale, Paypal is the easiest way to handle money on the Internet. Click on the above banner to get your free PayPal account -- plus a nice $5.00 reward for both of us! :) You can set up your account however is most convenient for you, pay from your bank account or credit card right from your desktop. Personal accounts are free, and they also have business accounts with some extra perks available as well if you wish to look into that.

Picture Album

Steve and me, and a couple of our cats' baby pix

RiverRat's Themestream Page

Some of my short non-fiction articles are now located at Themestream. Other future subjects might include TV shows, science fiction, coping with arthritis and fibromyalgia, crafting, as well as poetry and original fiction. Please click the link above to go to my author page there.

Send a Virtual Card or Postcard of the Day

Search this Site




My Arthritis Page:
Links and Information

Please take just a moment.... Every day, kids get caught up in custody fights, or worse--much, much worse. If you recognize one of these little ones, or if you know a child who needs help, please act. For a child somewhere, this could be the most important link on this site, and you could be the most important person in that child's life.
If the Java applet is not working properly, please click here to visit the National Center for Missing and Exploited Children.

| | |
| --- | --- |
| | If you followed a very old link to this URL expecting to find my husband's site, the Sunset Grill, you will find it here. He has some fantastic computer artwork on display, including several S:AAB raytracings. |

The Flarer's Fabric Bee started out as a group of people from the Usenet newsgroup alt.support.arthritis, who got together to make a quilt to raise money for arthritis research. The web site provides a source of inspiration, instruction, and mail order sources. The site's primary focus is on disabled crafters who may need to adapt a craft or learn a new one, but all crafters are welcome.

Put your website to work for you! Get all your paid banner ads from one place, and log in once to manage all of them.

The Internet Movie Database


What's on television?



| | |
| --- | --- |
| | Seek my children, and you shall find. |




If you spend as much time web surfing as I do, here's a fun way to put your time to productive use. There's a small ad banner about the width of this one that goes all the way across your screen. You can dock it either above or below your browser, which ever you want. You won't get rich, but it's a nice little payoff for doing something you'd be doing anyway. Click the banner to find out more.

Like CONTESTS?

Here is another cool way to collect points that you can redeem for nice prizes. The first prize I got was a year's subscription to my favorite crochet magazine.
I hope you enjoyed your visit! You can reach me by e-mail at: sratliff@zoomnet.net. My fax number is (707) 982-7943. My ICQ number is 29155342, or go to my Personal Communication Center: http://wwp.mirabilis.com/29155342. I don't spend much time on ICQ anymore, though, so email or fax is the best way to reach me.
---
This counter was last reset April 9, 2000.
This page was created using WEB Wizard Version 1.2
Copyright © 1995 ARTA Software Group and David P. Geller

and Arachnophilia
Copyright © 1996-2000 P. Lutus. All Rights Reserved.